The Hyundai Tucson vs. The Honda CR-V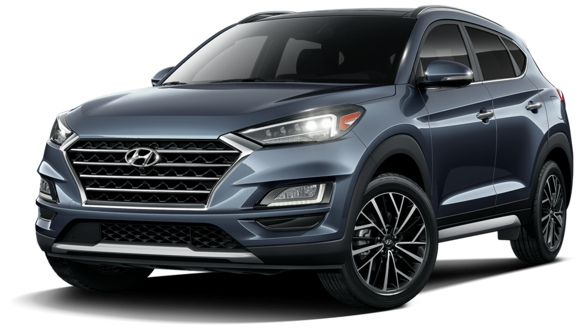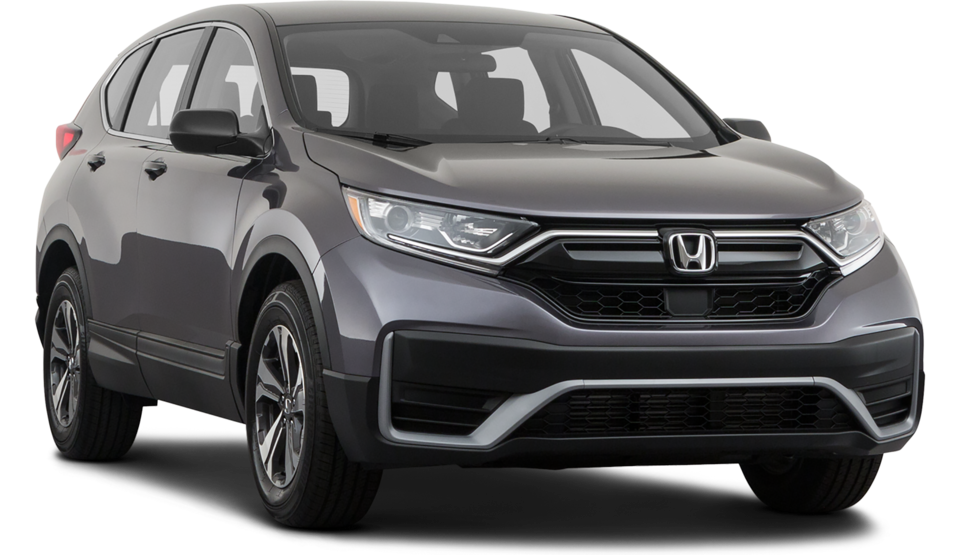 Should You Be Driving the Hyundai Tucson or the Honda CR-V Around Fairview, PA?
There are a lot of compact SUVs on the market, so we know it can be hard to distinguish between them all. Which one's safer? Which one has the better technology? All these questions can be hard to figure out on your own, so we at Dave Hallman Hyundai have taken the Hyundai Tucson and the Honda CR-V, and we've highlighted some of the key differences.
Interior Space and Comfort
One of the main reasons you might be looking at the Hyundai Tucson or the Honda CR-V is because of how much space you'll have to pack your bags and take the family on a vacation out of Edinboro. The CR-V has an ample 39.2 cubic feet of cargo space with the rear seats up and 75.8 cubic feet with them folded down. However, the Tucson has enough space to make a difference with 41.2 cubic feet with the seats up and 80.3 when they're down.
You'll also find that passengers have more room to themselves in the Hyundai Tucson with 108.2 cubic feet of passenger volume compared to the CR-V's 105.9 cubic feet. Add to this the heated rear seats and ventilated front seats that are available for the Tucson but not the Honda CR-V, and you can see why the Hyundai Tucson is the more comfortable ride.
Technology
Digital instrument clusters allow you to customize what you want to see on your dashboard and how you want to see it. The Hyundai Tucson has a 10.25-inch digital instrument cluster available on the Tucson SEL or standard on the Limited. While this has become a common feature for higher trims to have, the CR-V doesn't even have it available on its highest trim.
Infotainment
The Hyundai Tucson puts its best foot forward in the cabin by giving you an eight-inch color touchscreen standard, which also comes with wireless Apple CarPlay® and Android Auto™ integration. The Honda CR-V only has a five-inch LCD screen and no Apple CarPlay® and Android Auto™ on its base trim. While you do get a larger touchscreen and wired smartphone integration on higher trims, that's only a seven-inch display. You can get a 10.25-inch touchscreen on the Tucson Limited, which will also give you a Bose® Premium Audio System.
Safety Features
Both of these SUVs have won the Insurance Institute for Highway Safety's Top Safety Pick award year after year, but the 2022 Hyundai Tucson has a few enhancements that may get it the Top Safety Pick+ award this time. Gone are the halogen headlights that were on the 2021 model and are on the Honda CR-V. Instead, the 2022 Tucson has LED headlights on every trim. It also has high beam assist and automatic headlights to help clearly light the way.
You'll also find the Forward Collision Avoidance Assist with Pedestrian Detection is standard on every Tucson trim. Unlike on the CR-V, these systems provide an accurate and smooth response that keep both you and the people around you in North East safe.
Reliability
You want a compact SUV that you can trust to drive you everywhere you need to go. You don't want it to die on you near McKean out of nowhere. Fortunately, the Honda CR-V scored a predicted reliability rating of 79 out of 100, which is in the average range for reliability. If you want something great, though, the Hyundai Tucson has a predicted reliability rating of 88 out of 100.
Should something go wrong in your first few years of ownership, both SUVs come with warranties that will keep you covered. However, since the Honda limited vehicle warranty is only three years or 36,000 miles, and the powertrain limited warranty is only five years or 60,000 miles, you're out of luck if something goes wrong with your engine in your sixth year of ownership. The Hyundai Tucson has you covered with a five-year or 60,000-mile limited vehicle warranty and a 10-year or 100,000-mile powertrain limited warranty.
Get Your New Hyundai Tucson Here in Erie, PA
While the Honda CR-V might look like it has a lot of terrific features, when you look closely, you can see that the Hyundai Tucson is the better value car. We'd love to show you more of this fantastic model. If you're wondering what it would look like to purchase a car from us, why not read about how you can customize your deal online?